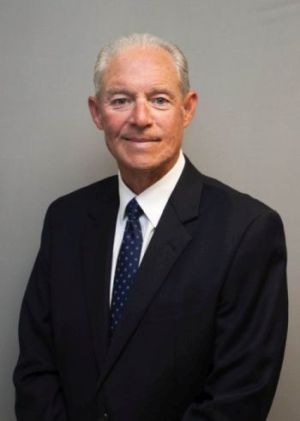 Robert L. Wink Jr.
I began my working career as a Mechanical Engineer in the automotive field in the seventies, eventually moving up to an Assistant Project Manager. In 1987, I made the decision to make a career change into financial planning, an area of interest to me since my college days. I started as an agent with John Hancock initially learning the basics about life and health insurance and eventually broadened my scope of knowledge to Financial Planning. I later moved to a Sales Manager position. I enjoyed teaching young minds the proper way to financially plan a client, and equally important – how to service clients. In the twenty two years I've been in this business, I have worked strictly on a referral basis. I have found that if you do a good job for your existing clientele, they will refer you to people they know and trust. In 1999, I left John Hancock and joined an exclusive financial planning firm in Bloomfield Hills, Michigan. In 2003, my oldest son, Ken, and I started our own Registered Investment Advisory firm in Clinton Township. The pride and satisfaction of establishing my own firm and working with my sons on a daily basis, along with the success of the firm, has been more than I'd hoped for. I have not had any thoughts about retiring due to the fact I enjoy what I'm doing so much. This has been a very rewarding career because I truly enjoy helping people.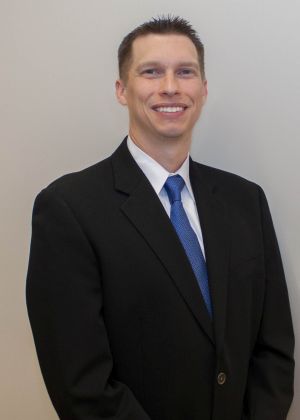 Kenneth R. Wink
I have always enjoyed teaching people. Throughout my education, I prided myself on tutoring friends and classmates, most specifically, explaining very difficult concepts in simple terms they could understand. One of the most important areas of anyone's life is their finances, and teaching people what will benefit them has been my passion for a long time. Fifteen years ago, while attending Michigan State University's Eli Broad School of Business, I joined my father on business appointments whenever I was home from school. After my sophomore year, I was accepted into the Northwestern Mutual Financial Network internship program – one of the best financial consulting Internships in the country. After graduating from MSU with Honors with a B.A. in Finance, I joined an exclusive financial planning firm in Bloomfield Hills. In 2003, my father and I started Summit Financial Consulting L.L.C., our Registered Investment Advisory firm. My Dad always said if you're always doing what's best for the client, you'll be successful. As a firm, we have always dedicated ourselves to doing what's best for the client, and that is my definition of success.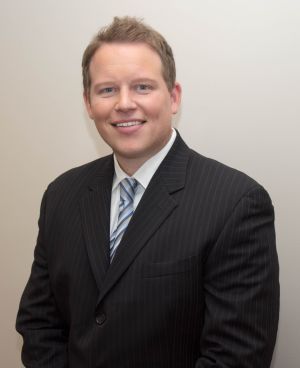 James D. Wink
It's NEVER too early or too late to obtain financial security. There are so many ways to save, accumulate, and pass money on to heirs (in a tax-managed way) that people are not currently taking advantage of or just unaware of. My job is to identify and fill the gaps in my client's financial house and maintain a consistent and complete financial plan over the course of a lifetime. I received my Bachelor of Science degree in Finance and Business minor from Western Michigan University. I am Series 7 registered, and hold 5 other licenses (Series 66, Series 63, Life & Variable, Health & Accident, and Property & Casualty) in the financial securities and insurance industries that allow me to conduct business in a number of states across the country. My practice encompasses everything from investment management and insurance, to estate, tax, debt, college, business succession, and retirement planning. I work diligently with my clients to help ensure they are always comfortable and involved in the process of getting their financial house in order. One thing I will always stress and am proud to say is that we are not "salespeople", we are financial planners!
Bonnie J. Wink
I am Bob's wife of 35 years and Ken and Jim's mother. I am also the Executive Assistant and Office Administrator at Summit Financial Consulting. When our family decided to start our own firm, I gave up ownership of my computer training company to utilize the administrative skills I acquired early in my career. I help run the office and make certain day-to-day operations are handled professionally and appropriately. It's been an absolute blessing to be able to work with my family and see our company grow. I'm amazed with my family and how much we've accomplished. We love what we do for our clients, and it shows!
Don't Be Shy. Get In Touch.
If you are interested in working together, send us an inquiry and we will get back to you as soon as we can! Contact Us

Location
We are located at:
43409 Schoenherr Road
Sterling Heights, MI 48313
For more info, CLICK HERE
Check the background of your financial professional on FINRA's BrokerCheck

Securities services offered through Gradient Securities, LLC (Arden Hills, MN 866-991-1539).   Member FINRA/SIPC.  Investment advisory services are offered through Summit Financial Consulting, LLC, a MI registered investment advisor.  Gradient Securities, LLC and its representatives do not render tax, legal, or accounting advice.  Insurance products and services are offered through Summit Financial Consulting, LLC.  Summit Financial Consulting, LLC is not affiliated with Gradient Securities, LLC.