Investment Planning Services

What is your investment risk score? We tailor-fit each client's investment portfolio allocation using sophisticated technology that allows us to decipher your true tangible level of risk. Investments are already stressful in nature, but allocating improperly can make it much more difficult. We use the tools available to ensure our clients are invested appropriately and at a level of risk that allows them to sleep comfortably at night.

We Have a Fiduciary Duty to our Clients
As independents, we're not handcuffed to any investment companies and are able to utilize whichever investments we feel will benefit our clients the most. This allows us to be more nimble in our portfolio management and buy and sell when we feel the time is right, not when an investment company says we are allowed to. We are a large enough firm to have access to a broad universe of investment options, and we continue to analyze the investments available. We compare past performance, internal expenses, market correlation, etc., when comparing potential investments. We are independent so we perform our own analysis rather than relying on the guidance of a parent-company.
We Review Our Investments Daily
We review all of our investment portfolios and investment holdings on a daily basis. We subscribe to the best independent research, in our eyes, that is available today. Using our independent research, we have created and followed a dedicated investment research process that helps us decide which investments are in or out of favor and make changes accordingly.
Because we have no upfront commissions, back-end commissions, transaction fees, or short-term redemption fees through our custodian, TD Ameritrade, all of our investment moves are made in our client's best interest.
We review each investment's performance track record, and we pay extra special attention to performance during down periods in the market. How did it perform in the dot-com bubble, the financial crisis, or the Coronavirus crash?  Most importantly, we want to make certain it is positioned to do well moving forward given the current market climate and what our independent research tells us. We compare our independent research and our current holdings every day to see if any buy or sell transactions are prudent.
Get your free Investment Risk Score! 
We Can Help!
One of our goals as a firm was to become more nimble in our portfolio management because we felt global stock and bond markets were on the verge of increased volatility. When it comes to our managed portfolios, we feel that we have achieved our objectives. That being said, some portfolios are more flexible and nimble than others, so if you would like to discuss your investments with us, we would be happy to help. Just give us a call.
We all want progress, but if you're on the wrong road, progress means doing an about-turn and walking back to the right road.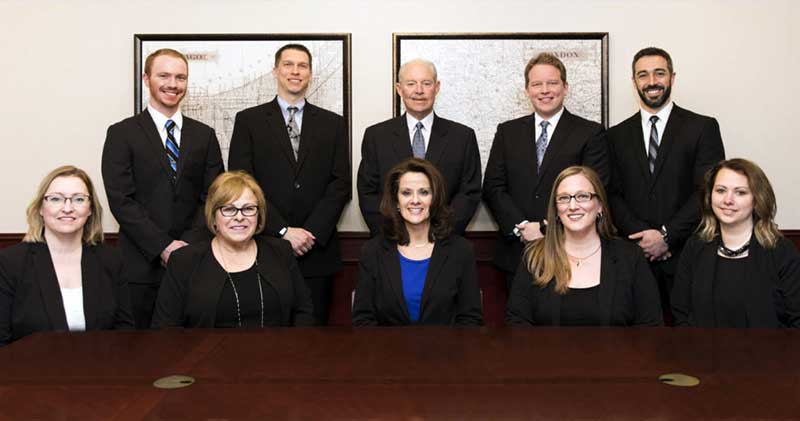 Summit Financial Consulting
Working With People You Trust.
43409 Schoenherr Road, Sterling Heights, MI 48313
Phone: 586-226-2100
Fax: 586-226-3584
info@summitfc.net
Check the background of your financial professional on FINRA's BrokerCheck
Summit Financial Consulting
Investment advisory services are offered through Summit Financial Consulting, LLC, an SEC Registered Investment Advisor Firm. SEC Registration does not imply a certain level of skill or training. Insurance products and services are offered through Summit Financial Consulting, LLC.  Summit Financial Consulting, LLC and its representatives do not render tax, legal, or accounting advice. Summit Financial Consulting, LLC is not affiliated with or endorsed by the Social Security Administration or any government agency.
Certified Financial Planner Board of Standards, Inc. (CFP Board) owns the CFP® certification mark, the CERTIFIED FINANCIAL PLANNER™ certification mark, and the CFP® certification mark (with plaque design) logo in the United States, which it authorizes use of by individuals who successfully complete CFP Board's initial and ongoing certification requirements.