​Full-Service Tax Preparation
While death and taxes may be certain in life, there are a number of strategies that you can use to minimize their impact or even avoid certain taxes altogether.  The first step will be to review your previous year's tax returns for missed deductions and then prepare for future tax-saving opportunities.  We believe in tax reduction planning, not only tax preparation.
Tax Preparation Period
The deadline for filing taxes is April 18th, but tax preparation begins January 1st of the previous year. Throughout the year, you want to address issues that may have tax implications before year-end. This will allow us time to make adjustments to your tax plan to increase the efficiency of their overall income tax strategy.
If you currently utilize other tax professionals, we want to encourage any strong relationships that you have already established. In circumstances such as these, we aim to simply work collaboratively with your CPAs or EA's in order to minimize, if not eliminate the erosion of your hard-earned money by taxes.
We Offer the Following Tax Services:
Federal Tax Preparation
State Tax Preparation
Estimated Tax Calculations
Retirement Plan Optimization
Tax Reduction Strategies
Small Business Start-Up Consultation
W-4 Calculations
Mid-Year Tax Reviews
Work With Someone You Trust
The Internal Revenue Service tax code has grown to nearly 74,000 pages. By working with Summit Tax Services, your ongoing financial plan will be an invaluable tool to help prevent paying optional taxes or unduly exposing yourself to future tax risks.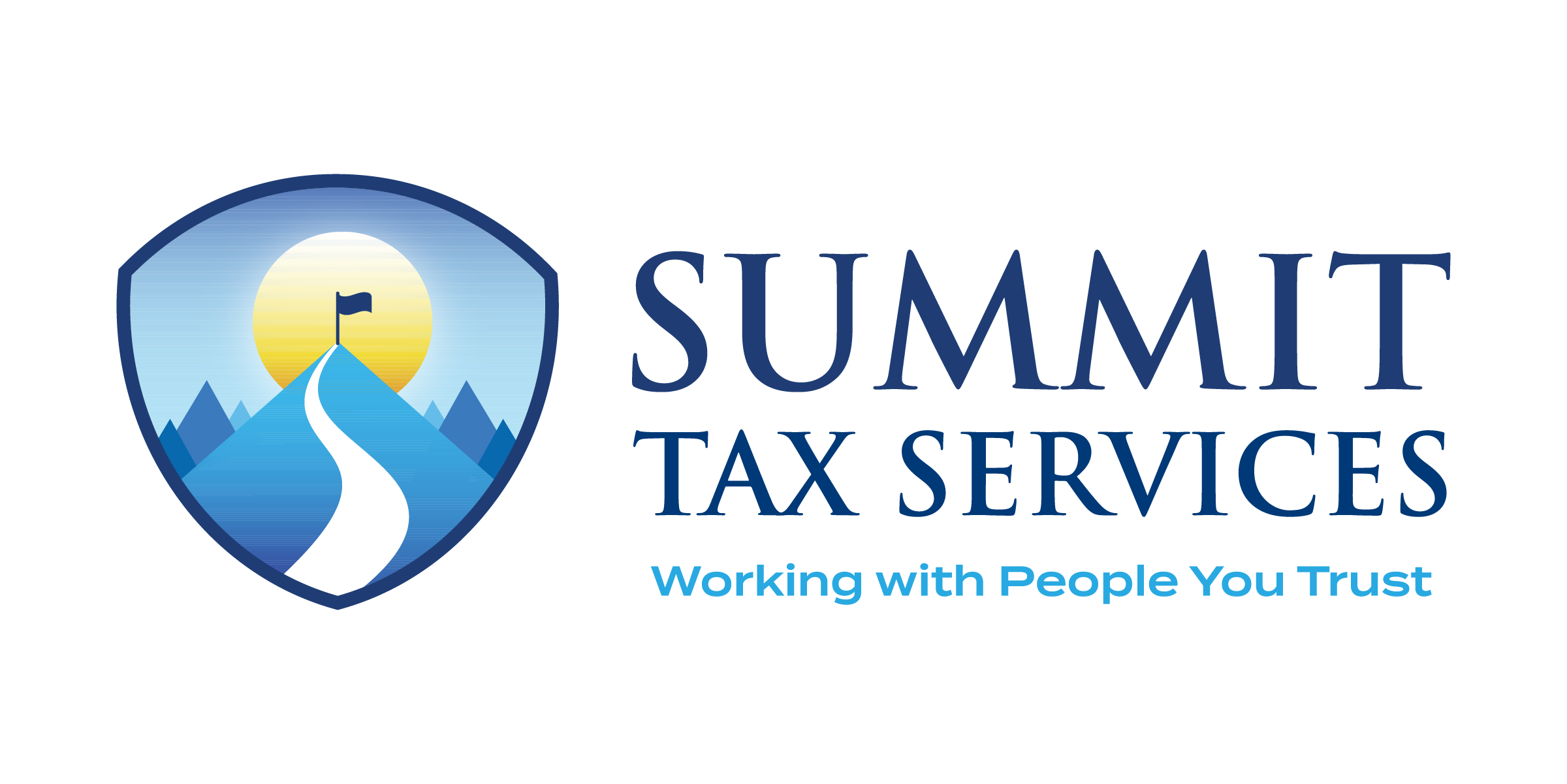 Summit Tax Services is our full service tax consulting and tax preparation firm. Our CPA's will help guide you, your taxable investments, and your estate, through the steps necessary to eliminate tax problems, find potential opportunities, and give you the peace of mind that comes with a professional team, all year long.
Give us a call or email today! (586) 459-5340  info@summittaxservices.com
Visit the Summit Tax Services website: www.summittaxservices.com

Summit Financial Consulting
Working With People You Trust.
43409 Schoenherr Road, Sterling Heights, MI 48313
Phone: 586-226-2100
Fax: 586-226-3584
info@summitfc.net
Check the background of your financial professional on FINRA's BrokerCheck
Summit Financial Consulting
Investment advisory services are offered through Summit Financial Consulting, LLC, an SEC Registered Investment Advisor Firm. SEC Registration does not imply a certain level of skill or training. Insurance products and services are offered through Summit Financial Consulting, LLC.  Summit Financial Consulting, LLC and its representatives do not render tax, legal, or accounting advice. Summit Financial Consulting, LLC is not affiliated with or endorsed by the Social Security Administration or any government agency.
Certified Financial Planner Board of Standards, Inc. (CFP Board) owns the CFP® certification mark, the CERTIFIED FINANCIAL PLANNER™ certification mark, and the CFP® certification mark (with plaque design) logo in the United States, which it authorizes use of by individuals who successfully complete CFP Board's initial and ongoing certification requirements.