Automobile & Homeowners Insurance
Typically auto insurance and homeowner's insurance rates change from year to year. Different companies offer different discounts at different ages.  Because of this, you should check around for the best coverage and the cheapest rate concerning your auto and homeowner's insurance once a year.
You should also consider what coverage you currently own and if it is appropriate or not. Many insurance companies are going to sell you what makes them money, not necessarily what is in YOUR best interest.
Is your auto liability currently at 100,000 / 300,000? If so, you are likely underinsured.  Do you have the appropriate uninsured motorist coverage? Which deductible is the most cost effective? Do you need an umbrella policy and where can you save money in your plan? These are questions you need to ask your insurance agent and this is why we became licensed in property & casualty insurance, so we can help our clients save money and obtain the appropriate coverage.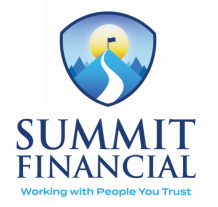 Meet Rick Thompson
As independents, Thompson Insurance does not work for any one insurance company; they represent several companies in hopes of finding you the best rates and coverage. They are a full line agency and provide coverage for everything from auto and homeowners to business and workers compensation insurance. They have agreed to take extra special care of all Summit Financial clients and referrals. Simply ask for Dave or Stacie and let them know we referred you.
---
Thompson Insurance Agency Group
36120 Green Street
New Baltimore, MI 48047
Telephone: (586) 725-0030
Fax: (586) 725-4676
Email: ricksemail
Location
We are located at:
43409 Schoenherr Road
Sterling Heights, MI 48313
For more info, CLICK HERE
Check the background of your financial professional on FINRA's BrokerCheck

Investment advisory services are offered through Summit Financial Consulting, LLC, a MI registered investment advisor. Insurance products and services are offered through Summit Financial Consulting, LLC.  Summit Financial Consulting, LLC and its representatives do not render tax, legal, or accounting advice. Summit Financial Consulting, LLC is not affiliated with or endorsed by the Social Security Administration or any government agency.