There are many interesting points to consider when analyzing today's market. The major indexes bounced back in April, but technology continued to underperform.  The leaders this month were Energy, Financials, Real Estate, and Communication Services.  For the past 20 years, growth companies, especially technology, have led the charge higher for the stock market.  Recently, value stocks have been increasing the fastest.  We made changes on April 1st to take advantage of this change in leadership and it paid off so far.  We encourage you to review your personal investments statements, read our market analysis, and call us with any questions. 

Basic market analysis 
There will be a point when the stock market needs to take a breather.  It may lose 5-10% quickly.  However, there are many factors that we believe have the potential to fuel a rebound in the stock market in the next few months, despite short-term volatility.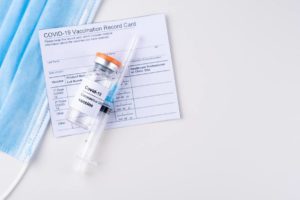 Factors to consider when analyzing the market
A $1.9 Trillion stimulus bill was passed and the final wave of stimulus checks has already been sent.  We believe that will help jump-start the economy and the stock market as people have discretionary money to spend and invest. 

The annual deadline for IRA contributions was extended to May 17

th. This

buying is oftentimes beneficial to the overall market. 

The vaccines appear to be reducing deaths. This has the potential to re-open the economy as people begin to eat out, go on vacation, and generally spend more.  Younger age groups nationwide now have the opportunity to get vaccinated. This has the potential to reduce both infections and deaths moving forward.  There are worrying Covid-19 variants in India and Brazil, but so far the evidence suggests the vaccines are resilient against them. 

Corporate profits are calculated year over year.  In the next 3 months, corporations will begin reporting their earnings for 2021 versus the Covid ravaged 2020 numbers.  At one point, 88% of S&P 500 companies that reported earnings surprised to the upside and exceeded expectations (Source:

https://www.cnbc.com/2021/04/15/so-far-in-earnings-season-companies-are-reporting-numbers-way-above-what-wall-street-expected.html

).  

Demographics will continue to be a tailwind for the next 15-20 years, the same way the stock market roared up in the 1980s and 1990s.  Generation X is firmly in their peak spending years. The Millennial generation (which is larger than the baby boomer generation) is entering peak spending years.  When we study this data over hundreds of years, we find that a country that has a large portion of its population in peak spending years is very good for the economy and stock markets.  We believe this tailwind will aid the stock market in 2021, and years to come. 
What does this mean for the market?
Today's financial market that points to hope in the coming months. Because of these optimistic points, we hold stock positions in our portfolio.  Recent market activity points to the potential for new all-time highs in the stock market.
We are here to help
If after reviewing our market analysis, you'd like to discuss how your portfolio is positioned, please reach out to us right away.  If you've had any changes to your income, job status, 401K options, or any other financial changes, please contact us right away. We will continue to monitor your investments daily and do everything in our power to protect and grow your accounts. 
Sincerely,
Bob, Ken, Jim and Zach